Shopify Fulfilment
Shopify is one of the most popular e-commerce platforms – its low startup costs and easy to use interface make it the ideal choice for beginner sellers and growing online shop owners. One key Shopify feature that is particularly useful for e-commerce businesses is its ability to connect with a third-party logistics provider for automatic order fulfilment. That's where our purpose-built 3PL Shopify integration comes in.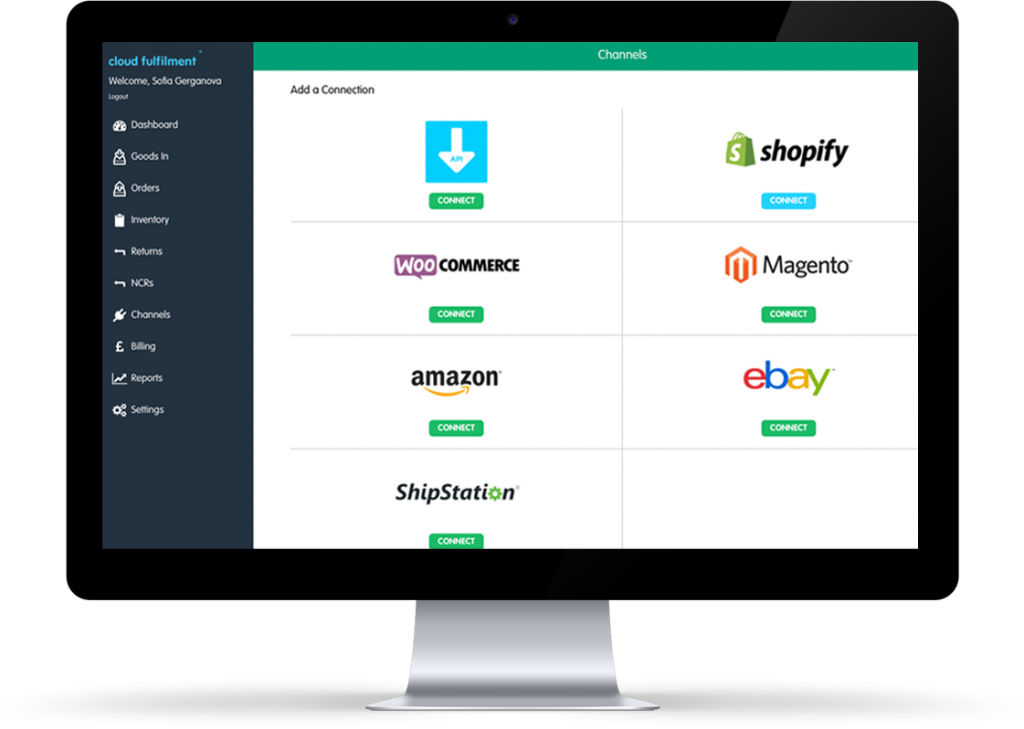 What does our Shopify integration do?
When you decide to outsource your fulfilment operations to a third-party like Cloud Fulfilment, our Shopify integration will allow your store to speak directly to our warehouse management system (WMS), enabling a fully automated pick, pack and despatch process that will take your business to the next level.
What are the benefits of our Shopify fulfilment service?
No picking and packing is an undeniable benefit of outsourcing your fulfilment, but here are five more great benefits of our Shopify fulfilment service:
Improved efficiency– Once you're connected to our fulfilment warehouse, your whole order process will be instantly automated, improving operational efficiency and customer satisfaction.
Order accuracy – Your Shopify store will feed directly into our WMS which instructs our operatives on the warehouse floor. Every unit picked, every location visited and every product despatched is scanned to ensure pinpoint accuracy.
More time to grow your business – While your orders are fulfilling themselves, you can focus your time on activities that will grow your business, such as sales and marketing and sourcing new products.
Multi-platform integration – Do you use more than one channel to sell your products? Or would you like to connect multiple Shopify stores to your account? No problem, we have purpose-built platform integrations for all the most common shopping carts and marketplaces, so we're ideally placed to support your multi-channel sales.
It's so easy! You'll be able to integrate your e-commerce store with our software in just a few simple steps. No technical experience is required, although our inhouse team is always happy to help.
Setting it up
All you need to set your Shopify integration up with Cloud Fulfilment are your shop domain, API key, password and shared secret – that's it! If you'd rather talk to someone about connecting your store to Cloud Fulfilment using our Shopify integration, please get in touch, we'd be happy to answer all of your questions.