Hand Assembly
What sets us apart from other co-packing companies is our commitment to precision and attention to detail. We understand that your products may have unique requirements. With hand assembly, we offer a high degree of customization, allowing us to tailor our services to your specific needs. Whether it's carefully packing medical items or tech items, we have the expertise to handle it.

Reworking & Rectification
Whether you require repackaging, cleaning, or precision rectification, we're here to provide the tailored solutions you need. Packaging rework, also known as repackaging or package restoration, is the process of revitalising damaged packaging to ensure your products are primed for sale. Our seasoned team combines their extensive expertise with a commitment to precision, ensuring your products emerge from the rework process in impeccable condition. Our services are highly adaptable and can be tailored to meet your specific needs and challenges

Labelling & Printing
Our label printing service encompasses a wide array of options such as barcodes, safety labels, and allergy advisories. When your products require re-labelling, our dedicated team ensures this is done efficiently, preparing your items for a swift entry back into available inventory ready for sale.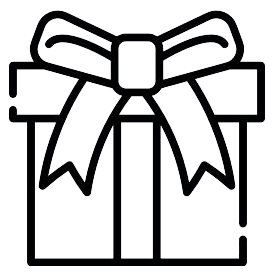 Gift Wrap & Promotional Items
Looking to elevate your promotional campaigns with flyers or free items in your orders, we're here to make your vision a reality. Our collaborative approach ensures that together, we define a clear brief, allowing us to carefully pack your products and present your brand exactly as you envision it. Experience complete personalisation throughout the entire packaging process.
Our gift wrapping service is designed to meet your brand's gifting specifications. We can expertly assemble your bundle packages based on your packing brief, ensuring a level of customisation that enhances both your brand and the overall customer experience.
Subscription Boxes & Bundles
Whether you have a unique vision for your brand or want to enhance the customer experience, we can work with you to create product bundles that reflect your brand's identity and improve the overall customer journey.
At our facility, we're fully prepared to handle all aspects of your subscription box service, whether it's monthly, quarterly, or even weekly. From secure storage to precise preparation, expert picking, and careful packing, we ensure that your subscription boxes are managed seamlessly and delivered to your subscribers with precision and reliability.
Quality Checks
Every co-packing assignment we take on receives the attention to detail it requires, ensuring your success is our priority. Our process begins with comprehensive briefs to our skilled operators. Count on us to deliver quality and excellence at every step of the co-packing process.

Storage
Our state-of-the-art storage facilities are designed to accommodate high-demand, fast-moving goods, ensuring a swift turnaround from the moment an order is placed to its speedy dispatch. Positioned strategically between the two major ports of Southampton and Portsmouth and in close proximity to London, our fulfilment house offers an ideal location for UK and EU businesses seeking to expand their global reach. Trust us for efficient and seamless logistics solutions that position your brand for success on the global stage.

Distribution
Discover the full scope of our distribution and logistics services by speaking with one of our specialists today. We're here to answer your questions and tailor solutions that precisely meet your business needs. Don't hesitate to get in touch to explore how we can elevate your distribution operations.