Pick and pack warehouse
If you're fed up with picking and packing your e-commerce orders and you're looking to take your business to the next level, it's time to consider outsourcing to a professional pick and pack warehouse.
Partnering with Cloud Fulfilment will not only save you time, but it will provide long-term cost-saving benefits and improve your overall customer experience. Our dedicated team will pick, pack and ship your orders, so you can focus on important areas of your business, such as product development, marketing and exploring new markets.
Picking and packing services
Here is an overview of our professional pick and pack services. If you'd like to find out more, please get in touch, we'd be happy to talk to you.
---
Picking
Picking is the process of collecting a product from stock before it is packed and despatched to your customer. It is one of the first steps in the order fulfilment journey for your products and if you're fulfilling orders in-house, it's at this stage in the process where human-error is most likely to occur.
At the picking stage, accuracy is everything. There's nothing more frustrating for a customer than waiting for their order, only to find they've been sent the wrong item. However, when you outsource to Cloud, these mistakes are a thing of the past.
Our warehouse operatives carry state-of-the-art barcode scanners, which interact with our Warehouse Management System (WMS), logging every item picked and every location visited. It's this scan-led system which ensures your orders are picked, packed and despatched with over 99% accuracy.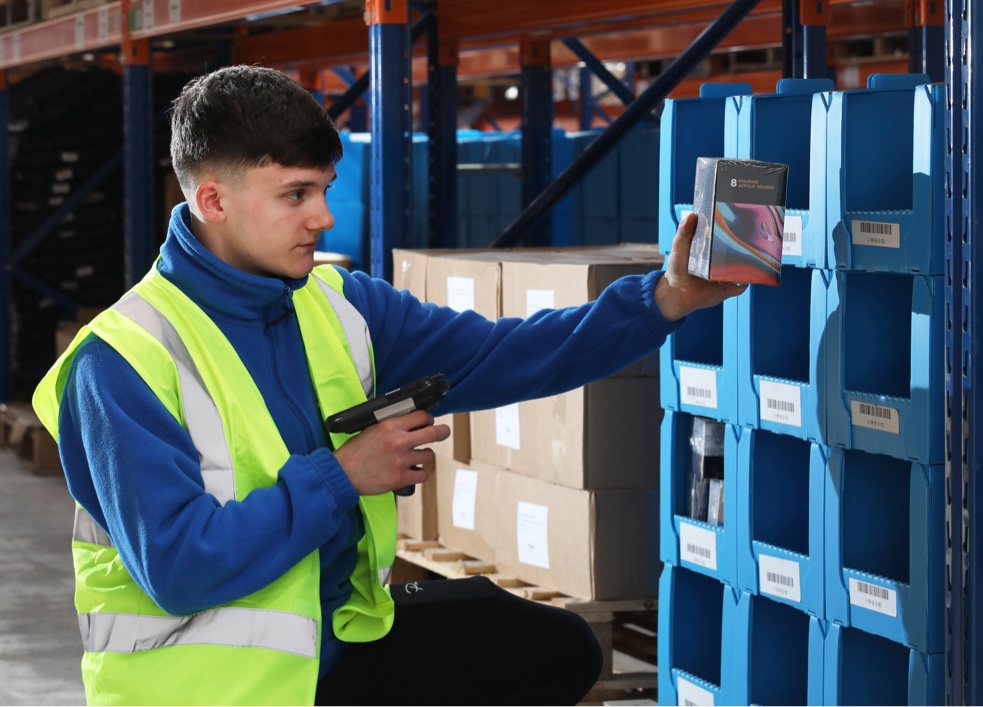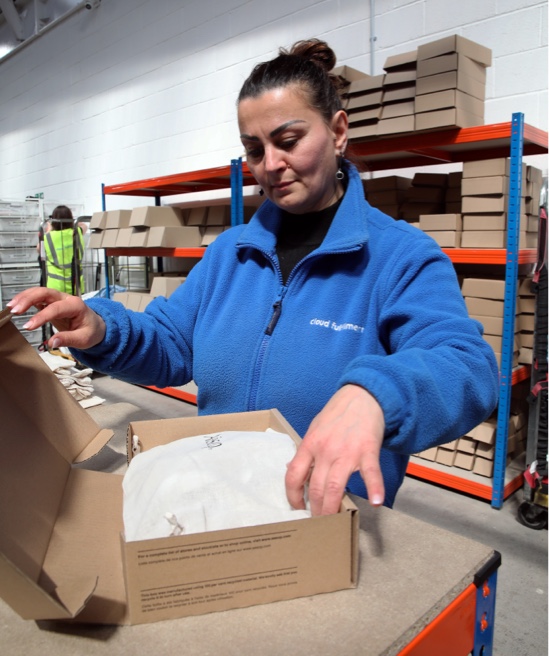 Packing
Once orders are picked, then professional packing is essential to ensure your products reach your customers in perfect condition.
Creating a fantastic first impression is central to establishing and growing a loyal customer base. We'll help you match the high quality of your products with top-of-the-line packaging, so you can provide a consistently exceptional customer experience from the moment an order is placed through to delivery.
We can offer various levels of packaging, tailored to the individual requirements of your products. This includes envelopes, various sizes of bags and boxes. Our packaging is recyclable and sustainably sourced where possible, to ensure a minimum impact on the environment and we pass on discounted rates from our packaging partners.
Why choose our pick and pack services?
Here are just some of the reasons you should outsource your pick and pack requirements to Cloud Fulfilment:
Automated fulfilment for speed and accuracy
If you've experienced the process of fulfilling orders yourself, you'll know how time-consuming it is and how easy it can be to make mistakes, particularly when you're busy.
Our solution uses automated order fulfilment technology to speed up despatch times and optimise the pick and pack fulfilment process for maximum accuracy.
Transparency
It may be daunting to hand over the fulfilment of your orders to a third-party logistics provider, so for peace of mind, we've made our fulfilment service as transparent and traceable as possible.
You'll have full visibility of your orders and stock at all times via our customer portal and be able to oversee the entire pick, pack and fulfilment process from the point the order is placed, through to the moment the package arrives at your customer's door.
Professional inventory management
We'll store and manage your inventory, checking goods in as they arrive at our warehouse, carefully putting products away into your dedicated pick storage area and rotating stock based on expiry dates.
You'll receive regular stock level movement reports and be able to see instantly which lines are most productive, as well as identifying products which are generating waste. Real-time inventory tracking will help you keep stock levels high on items which are selling fast, so you'll never be out of stock.
Bespoke packaging
We understand the importance of personal branding which is why we offer bespoke packaging services to help your individual brand shine through.
Whether you're a health and beauty brand that requires sustainable and recyclable packing or a luxury fashion brand looking for something that's high-end but environmentally responsible, we can help you source the right packaging for your products. What's more, we'll add all the finishing touches you would have added yourself, whether that's bespoke garment packaging or even a specific fragrance.
Other Cloud Fulfilment services