eCommerce returns
Returns management can be a pesky process for both businesses and their customers. In fact, a complex returns process is one of the most common reasons why e-commerce retailers struggle to retain customers in the long run. Fortunately, the opposite is also true – if you have an easy and simple returns process, customers are more likely to trust you and buy from you again.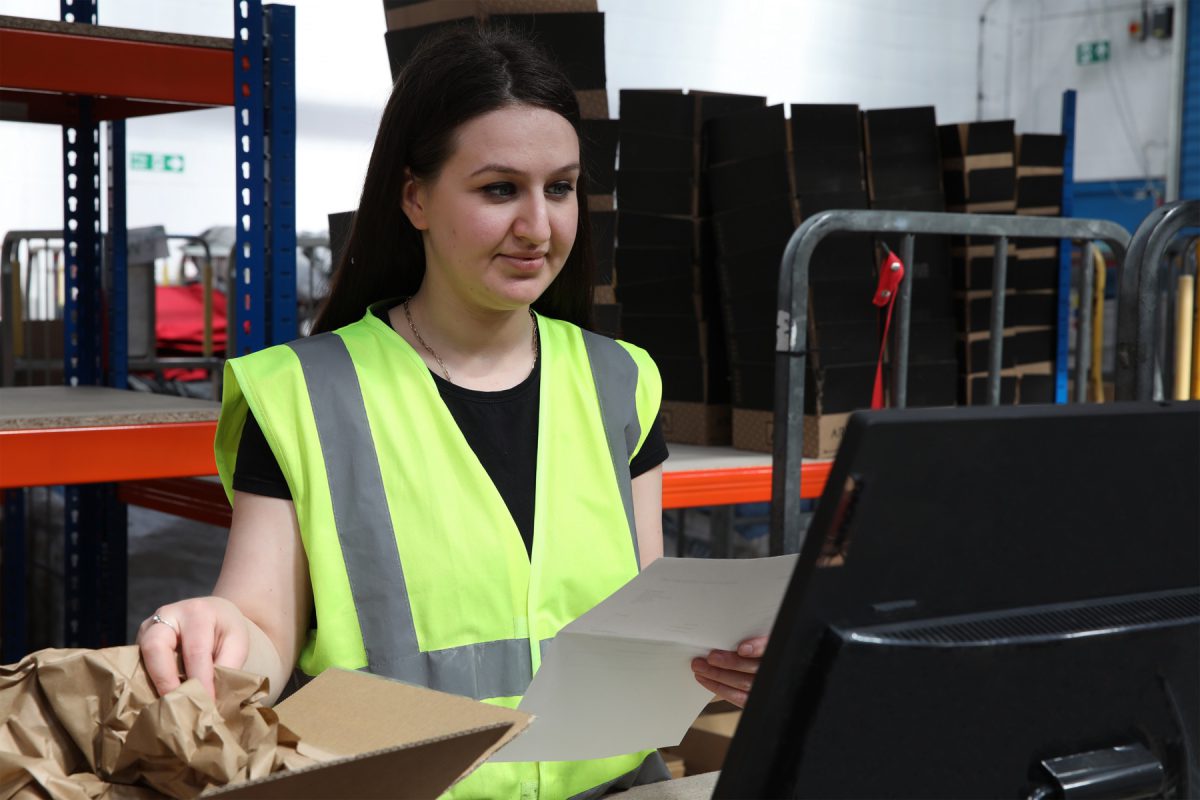 Why choose Cloud Fulfilment to manage your returns?
We've been providing simple, cost-effective and flexible returns management solutions to e-commerce retailers for over 10 years and can help you streamline your returns process while building trust with your customers.
When you partner with Cloud Fulfilment, you'll reduce the time and cost of managing your online returns and provide your customers with a consistent and positive returns experience every time.
---
Here are just some of the reasons our customers choose our returns management service:
Seamless online returns management
When your customer places a return request through your online shop, you'll receive an email and the request will also flag up on your customer portal. Once you've decided whether to accept the return and issue a refund or a replacement, our Warehouse Management System will notify our warehouse staff, so they can action the request.
We'll process the return, and if required, issue a replacement within one working day. Some of our customers have a return postage label added to every order during the order fulfilment process, but you can also have the return label printed in our warehouse or email the customer a label – whatever works best for you and your business.
Worry-free stock management
Sometimes customers will return products sealed and in perfect condition. Where appropriate, these items can be returned to stock for resale. When an item is returned to our warehouse, we'll inspect it thoroughly on your behalf before returning it to stock. If an item is faulty or damaged, we can dispose of it or recycle it, as instructed by you.
We prioritise customer satisfaction at every stage of the fulfilment process, which is why we'll provide you with regular insights into the reasons for returns. Our root cause analysis statistics will help you identify any recurring issues in easily digestible graphs, so you can investigate problem areas and make informed decisions on product ranges.
Full visibility throughout the returns process
We understand that customers become frustrated if they're waiting for a replacement item and the store they bought it from has no idea where the package is or how long it will take to arrive. This is why when you partner with Cloud Fulfilment, you're assured full visibility of the status of your returns through our customer portal.
You'll be able to track in real time whether a replacement item has been shipped, where it is in transit and be notified when it reaches your customer. This way you'll remain in full control of your e-commerce returns process and be able to provide your customer with transparent updates along the way.
Other Cloud Fulfilment services