What is order fulfilment?
Order fulfilment is the process of receiving orders, either via your own website or an e-commerce platform such as Shopify, picking the required item, packing it and shipping it to the end customer. Small businesses and start-ups may fulfil their own orders, however, more established and expanding e-commerce businesses will outsource this process to a third-party logistics (3PL) provider such as Cloud Fulfilment.
How does eCommerce fulfilment work?
When you outsource your e-commerce fulfilment to Cloud, we'll take over the day to day stock management and order fulfilment tasks, leaving you free to focus on the core areas of your business.
We'll receive orders direct from your online store, ensure they're picked with the utmost accuracy and dispatched using the cheapest e-commerce shipping rates and fastest transit times. Meanwhile, you'll maintain full visibility and control over the whole process via our cloud-based warehouse management system.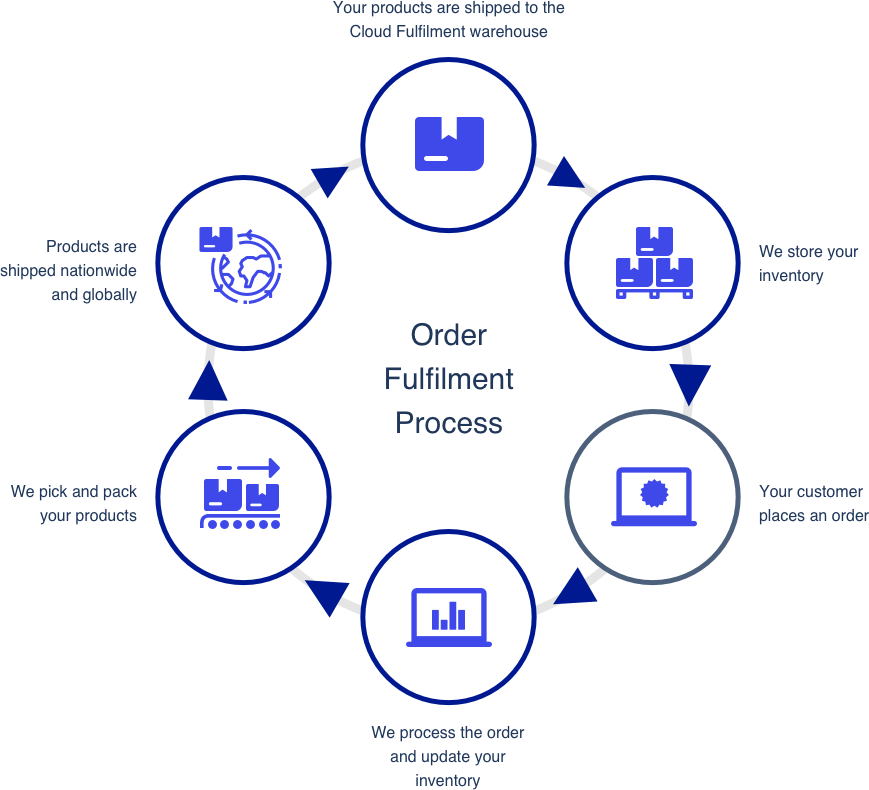 Are you ready to outsource?
It can be hard to know if you're ready to outsource your e-commerce fulfilment, which is why our operations team are always happy to talk it through and discuss your requirements.
As a guide, our customers usually match the following profile:
500+ orders a month

Small to medium-sized products

A small and profitable range (a small number of SKUs)
Get a fulfilment quote
Our order fulfilment services
We offer an end-to-end pick, pack and distribution service, which includes receiving your goods from manufactures and storing and managing your inventory at our state-of-the-art warehouse.
Sound good? Here's where you can find out more.
Other Cloud Fulfilment services