Cross-docking warehouse
We provide a cross-docking service for a fast turnaround of prepacked items, meaning minimal handling time and reduced costs. Have your items prepared and sent out to your customers in next to no time with our speedy cross-dock services, ideal for Groupon style platforms.
What is cross-docking?
Cross-docking is not a new concept, having been developed by trucking companies in the US during the 1930's, and basically comes from the idea that goods come in the goods in door and dock across the floor and out of the despatch door or dock. It is an ideal solution for the modern world of e-commerce due to its speed, efficiency and ease of use.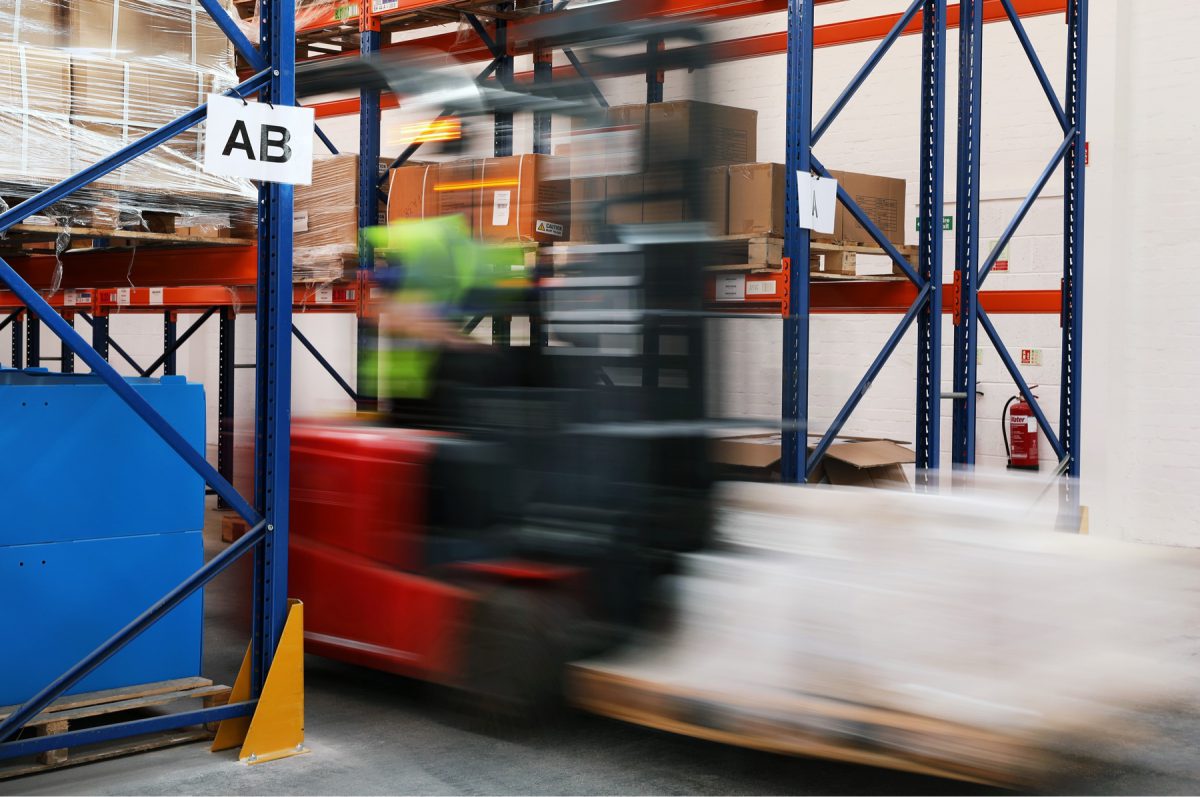 A current cross-docking definition would be, a warehousing solution meaning there is minimal product handling and little to no storage costs. It can be used for goods that have been purchased that are being resold or that have come from the manufacturer and are to be distributed from the cross-dock warehouse.
What are the benefits of cross-docking?
Streamline your whole supply chain into a quick model
It can reduce the cost of labour and storage costs with minimal handling
Goods arrive far more quickly to the consumer
Reduce the cost of warehousing by avoiding goods in, put away and pick processes
Less time spent handling inventory reduces risk of shrinkage
Have a central location to have your products sorted and dispatched in a minimal time frame
What are the disadvantages of cross-docking?
The disadvantages of cross-docking, such as storage capacity, are eliminated when using Cloud Fulfilment, as our warehouse has plenty of room to handle vast amounts of stock. Set up and technology is also no problem, as we have a bespoke platform tried and tested to handle the goods and allow full visibility of the whole process. This is accessed through your Cloud account portal, meaning you have control over your goods when they are in our warehouse.
How does cross-docking work?
We accept the goods from your suppliers into our cross-dock warehouse. There's no goods in process, reducing time and labour costs. The units are held in quarantine and a pack desk operative takes one of the units and reads the barcode with our state-of-the-art scanners.
Our bespoke technology then takes over:
Our purpose-built system creates an ASN for the item, marking it as compliant
The system puts the item away in a temporary outbound location
The system searches for a back order with that item on it and allocates the unit of stock
The system then simulates a physical pick to the order bin
The pack screen then opens the docs and the labels print. The operative then packs the item, attaches documentation and transfers to the despatch bay. Your goods have been turned around and are ready to go out to your customer in next to no time.
Quality control can also be put in place to ensure the goods are leaving our cross-dock warehouse in shipshape condition. Our warehouse management system also ensures all the data is still collated by the Cloud platform, despite the process change from the standard practice of the warehouse.
What sort of products are suited to cross-docking?
Pre-labelled, barcoded and sold goods are ideal for cross-docking, as they are primed and ready to be dispatched to the customer and have already been purchased. It is a great model for goods that are to be used in a promotion or have just been launched and need to be dispatched with urgency in bulk.
Likewise, items that are ordered in consistent volumes due to constant demand also suit the cross-docking model, along with short shelf life products which require a quick turnaround. As cross-docking cuts out the process of 'put away', the ideal scenario is that the volume of incoming goods matches the amount that leaves.
Cross-docking is not suitable where orders are made up of multiple SKUs or where the stock will sell-through over a period of days / weeks or months.
Do you offer Groupon Fulfilment?
Groupon is a perfect example for using the cross-docking service model that we offer at Cloud Fulfilment.
Groupon is a vastly successful direct to consumer model that has grown into a huge platform with 200 million subscribers. Featuring on Groupon enables you to go to market with your product, knowing the demand is going to be readily available. It has hundreds of success stories, showing that going to their marketplace can help you raise brand awareness and open the door to limitless customers. Groupon will help get your product in the spotlight, which in turn will help you generate more sales and Cloud Fulfilment's cross-docking service will help you meet the demand.
The orders would be taken from your site in the same manner all our customers information is handled, and fulfilled using the cross-dock model, meaning goods are packed and dispatched in an efficient and cost-effective fashion. Cloud Fulfilment will accept the goods at our cross-dock warehouse, process them ready for dispatch and put them on your chosen delivery service. If you integrate into our platform it can save you from a heavy development schedule and allow you to focus on drumming up those sales.
Other Cloud Fulfilment services