Can I add orders manually
Occasionally, perhaps as a customer service action, you will require the despatching of a customer order that originates from yourselves rather than from an online order. Thankfully we have a tool set up to allow you to do that easily.
If you are logged-in, you can visit the 'Create order' page. Here you can select the products to be despatched by searching either for the product name, SKU or attribute. You then have the ability to select how many should be despatched.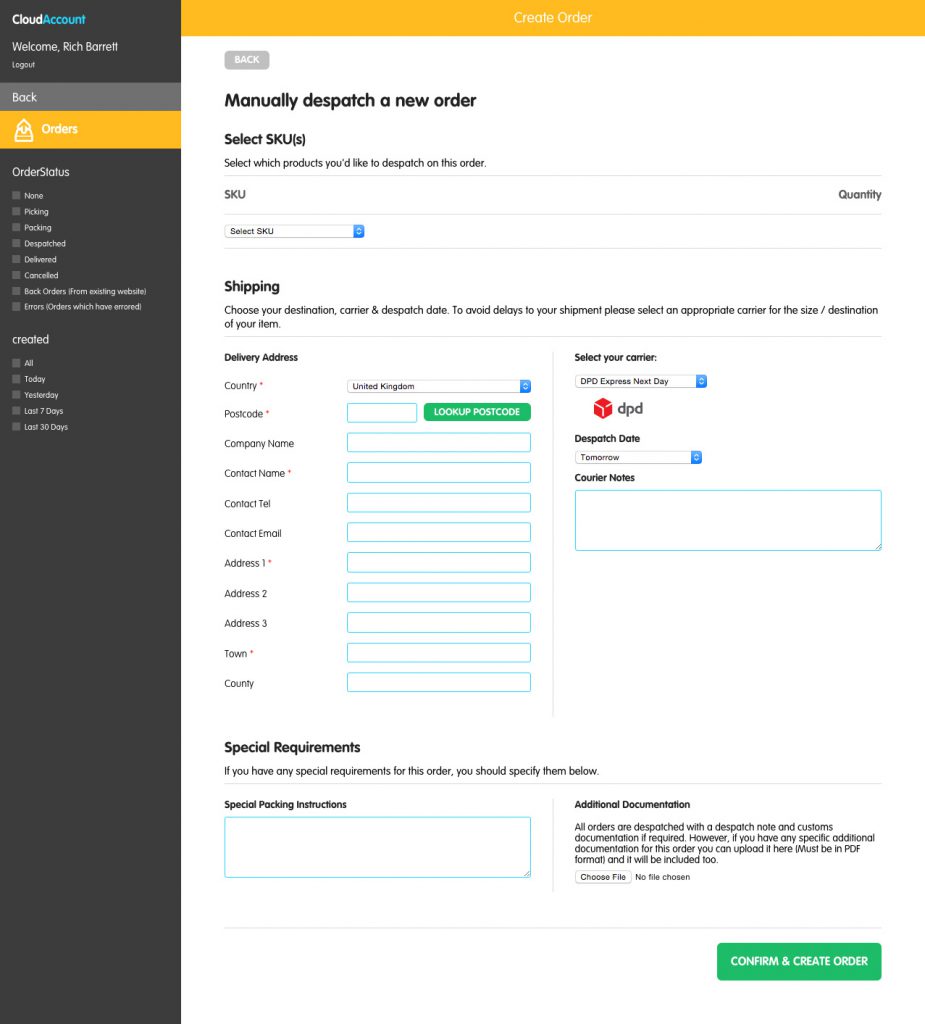 You can also select the region the order should be despatched to. This then reflects the available despatch date and the available services. Those services include Royal Mail Second Class, DPD next day and standard for the UK domestic orders and International post or courier for EU orders.
UK orders will be given a delivery address section with a post code look-up tool, whilst, non-UK will require you to submit accurately a postcode or zip code.
All manual orders will have the option of adding your own reference number.
You can also add pseudo-manual orders via your own system. You may have developers on hand that can integrate our own systems with yours so that manual orders are created via a module to your own customer management tools. When customer order or contact information is amended manual orders could be submitted to our systems for despatch.
If you would like to contact us about this option, then please do call us on 0808 253 1349.