SPS Commerce is the latest B2B-only integration we've added to our proprietary Warehouse Management System (WMS). As the world's largest retail network, SPS Commerce is one of the most popular e-commerce platforms among B2B partners. It revolutionises the way sales data is shared between retail trading partners, enabling real-time data collaboration in the retail supply chain for fast and seamless order fulfilment.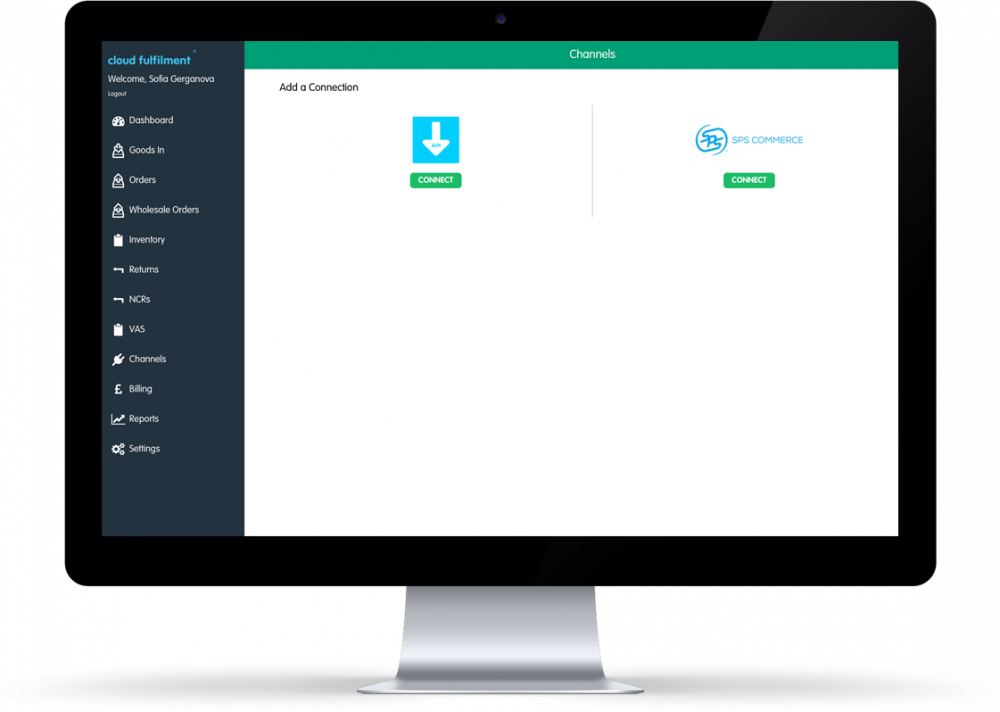 What is the SPS Commerce integration used for?
SPS Commerce is an electronic data interchange (EDI) solution which connects thousands of major retailers to one e-commerce platform, simplifying the way they all transfer and share sales data with each other. The SPS software connects directly to our WMS, enabling us to receive and process new orders flawlessly in real time. Once the order has been downloaded to our order fulfilment software, it automatically updates your SPS integration with shipment processing and dispatch information, so the order can be sent straight away.
What are the benefits of SPS Commerce fulfilment?
Besides connecting thousands of retailers with their trading partners for an optimised order fulfilment journey, here are some of the biggest benefits of using our SPS Commerce integration:
Fully digitalised order management – as an EDI solution, SPS replaces the need for physical sales documentation. Receive instant order information from your suppliers and gain full visibility into your fulfilment process. This will enable you to plan ahead and make strategic decisions easily.
Vendor onboarding – improve vendor communication and collaboration within your retail supply chain by facilitating consistent, accurate and timely information exchange with your vendors. This feature enables companies to transfer important business information digitally to each other, such as orders, invoices and client communications, using a standardised format.
Time efficiency – Reduce human error and save time by automating the process of reconciling invoices against orders and shipments.
Setting it up
Setting up your SPS Commerce integration with Cloud Fulfilment couldn't be easier. All you need are your Client ID and a shared secret – and away we go! If you'd like to find out more details about connecting your online shop to Cloud Fulfilment using our SPS Commerce integration, please get in touch with one of our fulfilment experts today.