Working with a 3PL is a great solution for ecommerce merchants looking to focus on what they do best. Here are just a few reasons why using a 3PL can help your business grow.
To start us off, we need to know what exactly a 3PL is and what it means.
What is 3PL?
3PL stands for third-party logistics, 3PL's are companies that provide logistics and delivery services to businesses. These companies can help you with a wide range of tasks, including shipping, inventory management, pick, pack, dispatch and delivery.
3PL's are a great choice for businesses that need reliable and efficient delivery services. They have years of experience in the industry, so they know exactly how to get your goods where they need to be without any problems. Plus, they're available to discuss your concerns to help find a solution to your operational issues, so you can always count on them when you need them most.
What are the benefits of partnering with a 3PL?
3PL's are third-party logistics companies that offer a wide range of shipping and delivery services. They can take care of everything from managing your products to delivering them to your customers.
There are many benefits to partnering with a 3PL. Firstly, they can help you reduce the costs and workload associated with packing orders, shipping and delivery. This is because they have access to a range of carriers or fleets and more experienced drivers, which means your deliveries will be done faster and with less hassle.
Additionally, 3PL's usually have access to more competitive shipping rates than you would pay on your own. This means that you can save money on the costs associated with storage, pick, pack, dispatch, shipping and delivery. And, since they're contractually obligated to deliver your products to your customers on time, you can rest assured that they'll always meet your expectations.
Overall, partnering with a 3PL is an excellent way to improve efficiency, as well as working with experienced industry professionals and improving the ability to scale up or down while still meeting customer expectations.
A 3PL is like having an extra hand in your business, helping you focus on what matters most: your products and customers. Due to the amount of the time and money saved with a 3PL, more than 70% of online businesses use one.
What services does a 3PL provide?
Warehouse Storage – A 3PL will have warehousing for your inventory as well as dedicated warehouse management software to manage it. Their warehouses are usually located within shipping zones to be able to provide you with expedited shipping options.
Inventory Management – The inventory management and warehouse management system should be advanced enough to provide a clear 24/7 view of your inventory.
Order Management and Fulfilment – The WMS should allow clients to track stock levels across warehouses and order status. This allows you, the client, to be alerted when there is low stock of certain products so you can plan a restock. This ensures that your prime products are always available to your customers. The order management system will "plugin" to your own ecommerce platform to allow a seamless fulfilment operation.
Shipping Coordination – 3PL's partner with carriers to fulfill orders at competitive prices. Some may have their own fleet, but by partnering with the top carriers they can offer the best prices and shipping options to their clients.
Order Tracking – As 3PL's plug into your ecommerce platform their system will automatically update customers orders. By sending order confirmations as well as shipping, tracking and delivery notifications.
Reverse Logistics and Returns Management – A full service third-party logistics partner can also manage your returns and exchange processes. They can provide a customer service solution to manage this. Or if this is managed in house their system will update when items are returned allowing your own customer service team to manage returns with full view of the returns coming back to the warehouse.
Scalability – Working with a 3PL allows businesses to have experienced operations professionals at hand to help scale their business.
Why outsource to a third-party logistics partner?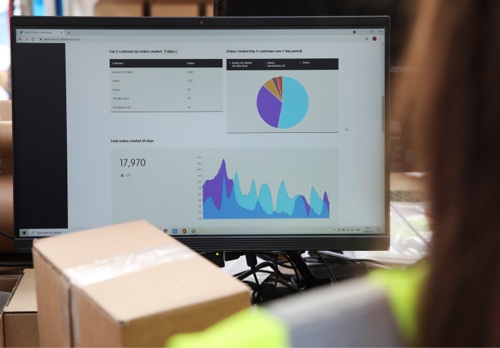 Working with a 3PL may not look worth it if you have never worked with one before and it might sound like order control is being taken away from you. Which can be a scary feeling as its such an important part of an eCommerce business. You may be worried that things could go wrong or become too expensive. However, it is beneficial to have a good 3PL to work with before your business expands beyond your in-house capabilities.
The ability for your business to scale in an efficient and cost-effective way is essential to its success. This partnership allows businesses to have experienced professionals at hand to help find solutions to new growth challenges. They can help your business do this without letting down the fulfilment promises to your customers.
For more on why you should outsource your distribution check out our blog on 10 reasons to outsource fulfilment and distribution.
How do you pick the right 3PL?
Choosing the right 3PL can be a daunting task, below are some points to consider when finding the right third-party logistics provider for your business.
When it comes to outsourcing, you need to make sure that you're choosing the right company for your specific needs. So, what are your businesses specific fulfilment needs? For example, do you have your own bespoke packaging? Can this 3PL use your packaging and meet your brand's packing standards?
There are many different types of 3PL's out there, and it's important that you find one that fits your business and your budget perfectly. Get multiple quotes and compare to understand what's best for your business.
It's important to get a good understanding of what services each of the 3PL's provide before selecting them as a partner.
Be sure to ask questions about the company, look at case studies so you can be sure you're making the best decision for your business
Partnering with Cloud Fulfilment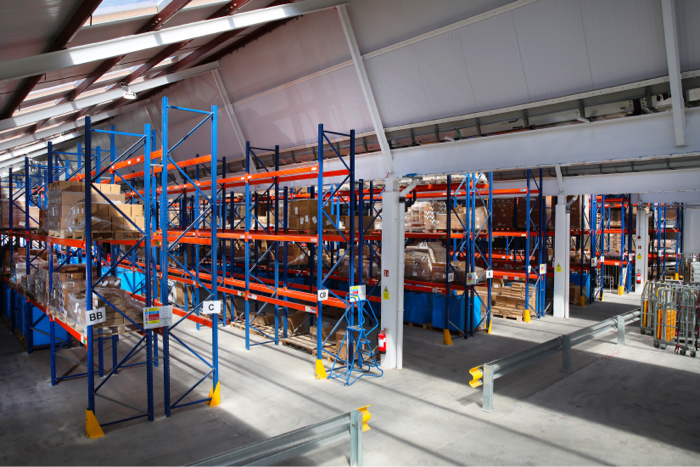 Why choose Cloud Fulfilment? Cloud Fulfilment is a third-party logistics solutions provider, with over 10 years of experience. We work in partnership with our clients to help grow their businesses.
Technology is the key to a great 3PL partner, so we have developed the Cloud Warehouse Management System (WMS), our custom fulfilment software. Our custom fulfilment software powers our operation behind the scenes and provides our customers with a seamless and efficient order fulfilment service that can scale and grow to meet their needs.
A full 3PL service with warehousing, pick & pack, shipping and return management. Our whole operation is optimised specifically for eCommerce fulfilment.
Top Cloud benefits in a snapshot:
Integrates with all major eCommerce platforms
Fast and accurate pick, pack and dispatch
Fully integrated with local and global carriers
Returns management
24/7 access to your orders, stock, goods-in returns and more
From affordable eCommerce shipping solutions, warehousing, pick and pack and return management, you will receive an excellent 3PL service and all the time back to focus on growing your business.