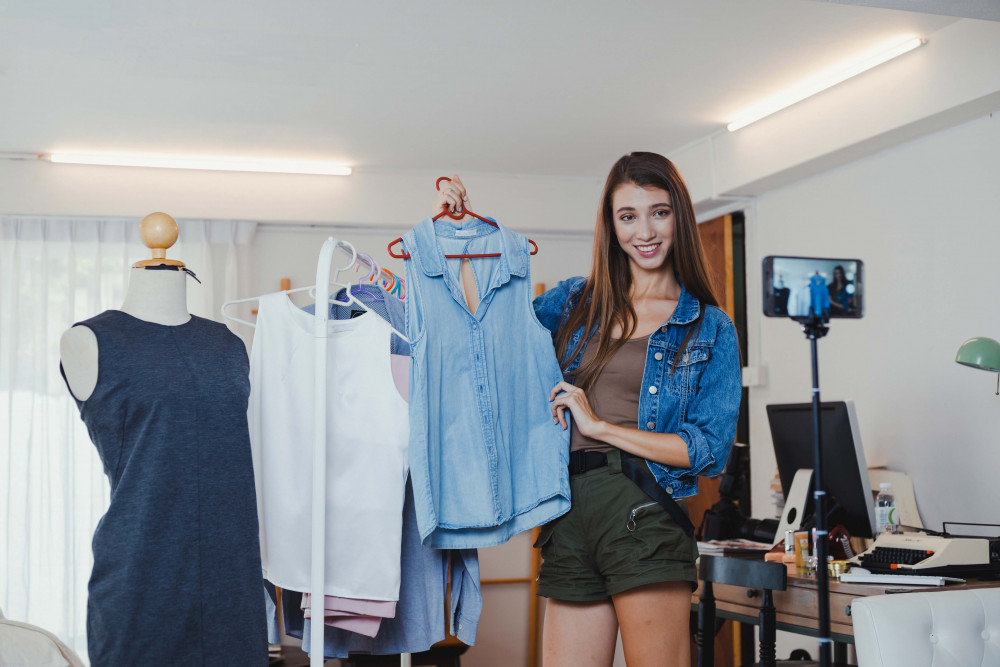 The accelerated growth of e-commerce over the past couple of years has driven major rapid changes in consumer buying behaviours, now affecting global markets and established high street retailers all over the world. According to Statista.com, about 40% of UK shoppers reported they had been shopping online more in March 2020 as compared to pre-pandemic. By February 2021, this figure had grown to nearly 75%. In 2021 alone, global e-commerce sales reached a record $5.4 trillion and are expected to rise even further to $5.9 trillion in 2022.
Fierce competition in the global e-commerce market, coupled with ever-changing consumer demands, have demonstrated that it's more crucial than ever for online businesses to remain informed, agile and adaptable, no matter their size. The ability to adopt new trends and confidently innovate will be a deciding factor in the staying power of your online shop going forward, whether you sell on Etsy, Amazon, eBay, or you run your own website. As we look towards 2022, we've compiled a list of the key e-commerce trends we believe will help you grow your online sales over the next 12 months and beyond.
Social commerce – Advertising and selling on social media is nothing new. In 2020, Instagram launched their 'Shopping' tab as a way for its users to explore new products. Facebook encourages retailers to use its built-in storefront and has simplified the process for uploading products. Pinterest uses buyable pins to promote items for sale. However, the features and techniques businesses use to promote their products are, like the social media platforms themselves, constantly evolving. In 2020 Facebook launched live shopping events, shortly followed by TikTok and Instagram in 2021. These events were a direct result of worldwide lockdown restrictions, allowing users to shop remotely in real-time without leaving the app, and providing sellers with the opportunity to connect with their audiences on a more personal level, showcase multiple products, and answer any queries in real-time. Social media platforms have global audiences in the billions, so you can quickly grow your market from the comfort of your own home. TikTok, the most downloaded app in Apple's App Store, triggers users to spend £37 million every year, whereas Facebook is predicting a £371bn revenue from live selling videos alone by 2023. A Deloitte report recently found that consumers who use social media during their shopping process are four times more likely to buy and spend more than those who don't. Social media platforms have been blurring the lines between socialisation and commerce for years, but the pandemic seems to have poured jet fuel on this process. As social selling is becoming more and more widespread, it's even more important than ever for e-commerce businesses to stay on top of social media trends if they want to remain competitive and expand their markets.
Visual commerce – The boom of social media selling has enabled other e-commerce innovations to evolve as well. Visual commerce refers to the next generation of imagery when it comes to depicting your products online. Uploading a series of pictures to your site or Instagram page is great, but you need to be prepared to offer more interactivity and engagement to your customers going forward if you want your e-commerce shop to stand out from the competition. The good news is that the sky's the limit when it comes to visual commerce. Some online shops offer 360-degree product images, which allow the customer to see the product from every angle, which is particularly useful if you're selling shoes, furniture, jewellery or tech. This is why you can already see 360-degree images being utilised by retail giants such as Sports Direct, Clarks, Ikea, Rolex and Apple among many others. You can even go a step further with augmented reality, a 3D technology which gives the consumer the opportunity to interact with the product in a similar way that they would in store. With augmented reality, the customer can either upload a picture of themselves, or their surroundings, or they can stream a live video while trying on your product in real time – be it glasses (a trend spearheaded by Specsavers), jewellery, clothes, or even furniture. For those looking for more low-cost and low-maintenance visuals, user-generated content on social platforms like Facebook, Instagram and Pinterest is on the rise. You can encourage your customers to post pictures of themselves wearing the products they bought from you (some sellers choose to offer discounts for this kind of content), and you can add the "Shoppable" tag to their image, which will direct other users to your shop. User-generated content usually has a high conversion rate, because your content is consistently exposed to a wider audience, and it also increases loyalty and brand trust – consumers tend to trust other consumers more than they trust brands they're not that familiar with. This is why shoppable content will soon be one of the most powerful tools for independent e-commerce businesses to grow their online audience.

Personalisation – This is a tricky one to master. Personalisation encapsulates everything between addressing customers by their first name in marketing emails, offering customised gifts or wrapping options, and personalised product suggestions on social media. People value custom or tailor-made products, because of the novelty and uniqueness of the experience. According to Google and BCG's Business Impact of Personalisation in Retail report, 40% of people will spend more than planned when the online shopping journey and product they're buying have a certain level of personalisation. This can have a very positive effect on customer loyalty, as customers are more likely to return to a shop where they feel their unique needs are met. However, there is such a thing as over-personalisation. A recent Shopify study found that consumers are three times more likely to abandon shops that tend to over-personalise, due to data protection concerns. Including too much personal data in communications can have the opposite effect on building trust – it can make customers feel stalked and pressured. So, how can you achieve the fragile balance between too much and too little personalisation? According to the Shopify report, the secret is in brand recognition – 44% of consumers are happy to forfeit more personal data to brands they already like and align with their values. If you invest your time and efforts in building brand loyalty and trust to begin with, personalisation will benefit you down the line – just don't overdo it!
Subscription plans – Subscription boxes have grown in popularity in recent years and they're becoming more and more versatile. From entertainment to groceries, beauty products, and even shoes, subscription plans are beneficial for both sellers and consumers. On one hand, subscription models give you a consistent stream of revenue and the opportunity to promote some of your newer or less popular products, along with your more established ones. On the other, customers get the products they buy regularly from you at a fraction of the price, along with items they wouldn't necessarily buy unless they saw them in person. There are three main types of e-commerce subscription models:

Curation subscriptions – this is the most popular subscription model, accounting for nearly 55% of all online subscriptions. As the name suggests, curation subscription boxes are highly personalised to the individual needs of the consumer. Typically, a curated box will include a variety of items and it could stick to a certain theme. Examples of successful curation subscription boxes in the UK are the Gadget Discovery Club, Look Fantastic and Books + Beer.
Replenishment subscriptions – relevant to products that need regular replenishment, such as cosmetics, home consumables and pet supplies. This model provides convenience for customers who will receive a fresh batch of products just as the old one is running out. Replenishment subscriptions now account for 32% of all e-commerce subscriptions.
Access subscriptions – refers to memberships that offer access to special content, benefits or products, such as Netflix, Audible or Skillshare. Most access subscription memberships will offer consumers a free trial to experience their services first-hand, after which the consumer can choose whether to stay on a rolling contract or cancel their subscription. Subscription boxes stimulate customer acquisition and loyalty and make it easier for sellers to forecast their revenue and inventory needs. Some e-commerce sellers choose to offer special or seasonal discounts to their subscribers only, which creates a sense of exclusivity and improves the seller-customer relationship.

Sustainability – This one is here to stay beyond 2022, and it's more of a requirement than a trend nowadays. As millennials and Gen Z make up the majority of the world's consumer demographic, green consumerism is on the rise and brands must take action now to avoid obsolescence. Studies show that consumers nowadays are more worried about the environment than ever before, and this is reflected in their shopping habits. A recent report by PFS demonstrated that nearly 73% of consumers expect eCommerce shops to use recyclable packaging, or use very little packaging. In a different study by Deloitte, 1 in 3 consumers said that they stopped buying certain products altogether because they had ethical or sustainability-related concerns about them. On the other side of that coin, a third of global consumers claim that they're willing to pay more for environmentally-friendly products. Sustainability has many faces, but for independent e-commerce business owners, it comes down to transparency. Are your products locally sourced? Are they vegan? How much plastic do they contain? What materials are you using for your packaging and what delivery method are you providing? Being vocal about what steps your company is taking to minimise your environmental impact pays off.
Circular economy – Although the circular economy trend is directly related to the demand for more sustainability in global commerce, it deserves its own description due to its nuanced nature. Circular economy, or circularity, refers to the practice of reducing waste by reducing the use of raw materials, reusing products and components where possible and recycling high-quality raw materials instead of throwing them away. This means that products are designed to be more durable, recyclable, repairable and reusable. To put this in simpler terms, a great example of circularity is your local library – you borrow a book for as long as you need it and once you're finished with it, you return it to the supplier so someone else can use it. Or, if a product is broken, it can be returned for repairs, instead of being thrown away. There are a myriad of circular business practices out there, which are currently being explored by major global brands. In 2020, Nike launched a line of footwear made from 85-90% factory and post-consumer waste. The same year, Ikea launched their "buy back" scheme, where customers can send their old Ikea furniture back to their warehouse, have it evaluated and receive some money back for it, after which Ikea either recycles the materials or resells the furniture at a lower price. H&M and the North Face have similar initiatives, with the latter reporting that they diverted more than 200,000 lbs of used clothing going to landfills in just two years. Twig is an online bank which offers instant cashback for products you own but no longer need. This business model can be applied to a variety of products, including technology, cars and certain home appliances. According to Deloitte, producing sustainable packaging and adopting circular practices is the third most important ethical concern among consumers, following closely behind companies' respect for human rights and waste reduction policies. So, what can you do as an independent business owner to join this trend? Utilising more recyclable materials, offering discounts or money back schemes for returning products that could be resold, and repairing products that are faulty or slightly worn, are all easily achievable goals. MIT Sloan Management Review put together this step-by-step guide on creating a sustainable company identity if you're interested in reading more on this topic.
Automated fulfilment – Research shows that consumers are happy to spend more money online if that means supporting their local businesses through the pandemic. In fact, recent Shopify data demonstrates that 57% of consumers are willing to shop from independent brands online for the first time. This tendency has led to an unprecedented business boom for smaller online shops, many of which have quickly outgrown their fulfilment operations altogether. For many online sellers picking, packing and despatching their orders has taken over the majority of their time, with new product development and marketing activities taking the back burner. The good news is that outsourcing your fulfilment has become more streamlined, cheaper and more convenient than ever, even for smaller businesses. In fact, some warehouses specialise in fulfilling smaller order quantities for independent online businesses who wish to automate their fulfilment processes. When you partner with a fulfilment house, you'll benefit from automating every step of the fulfilment journey, such as inventory, order, restock and returns management, as well as your carrier and shipping notifications. Outsourcing your fulfilment operation means that you'll be putting a considerable amount of trust in your fulfilment partner's logistics capabilities and understanding of your business. However, if you choose a reliable fulfilment partner, you'll quickly gain valuable time and resources back, so you can focus on strategising and growing your business. There is not a 'one size fits all' solution, so if you're thinking about outsourcing, make sure you consult an e-fulfilment specialist regarding your needs.
Consolidation of channels – Running your own business quite often means that you have your fingers in too many pots and it can be hard to keep track. With e-commerce brands specifically, this struggle normally comes from using too many different types of software at once. You may be using several e-commerce platforms to sell your products, a separate inventory management system, online software to track traffic coming to your website, chatbot integrations or different inboxes, courier integrations, sales reporting, and so on. Every single one of these has the potential to change, develop faults, or require additional maintenance, which may not be immediately obvious until you miss that urgent return request, or accidentally send out seven products when the customer only bought one. There's a very simple solution to this issue, and it's to consolidate your tech stack. If you're already outsourcing your fulfilment, you will save time, effort and money by using a well-designed bespoke solution to manage all your integrations in one place. For example, with Cloud Fulfilment's proprietary Warehouse Management System, you can plug in your e-commerce integrations, manage your orders, monitor your inventory levels in real-time, get sales and stock level reports and track the status of your deliveries, all in one place. What's more, you can access our online portal from any desktop and mobile device anywhere in the world and keep track of the status of your orders anywhere in the world. The e-commerce marketplace is constantly evolving and it's important for online brands to stay on top of current trends. In 2022, the focus for small and large online retailers alike will be transparency (especially when it comes to sustainability), and, of course, improving their user experience. The bottom line is, you don't need to invest all of your cash into expensive market research as long as you stay on top of your customers' interests and needs.
If you'd like to learn more about our proprietary WMS, or you're interested in discussing your unique fulfilment needs, please get in touch with us – our e-fulfilment experts will be happy to help. Or, if you're after a guide price, why not try our fulfilment cost calculator? It's quick and simple to use.