If you're a retailer it's likely you're also a product or marketing expert. You know your market inside out. You'll keep up to date with the latest industry trends. You might even have an inside track on what the top-selling products for next Christmas are going to be. Integrating your eCommerce platform with a fulfilment house will help you achieve scale, and customer satisfaction and save time.
What might give you less satisfaction is the printing off of address labels, the picking and packaging of orders and working out the most expeditious or cost-effect delivery options. Those sorts of mundane tasks are exactly the type of tasks that Tim Ferris wrote about in his best-selling book 'The 4-Hour Work Week' that should be outsourced.
The industrial revolution was the catalyst for industrial growth. The automation of production processes and the division of labour made countless industries hugely profitable. You would no longer have one person making furniture from start to finish. You would get people specialising in certain steps of the production process.
Over the past 2 years, there's been a revolution in the way e-commerce businesses fulfil their orders. That's not to say that orders can't be fulfilled in-house, but the way they are handled both by sellers and businesses has changed drastically in recent years. What used to be an activity that many companies did themselves, businesses are moving towards using third-party logistics providers to handle the heavy lifting. An eCommerce brand can use fulfilment service providers to handle the shipping and delivery of their products. The fulfilment process is a crucial part of an eCommerce business's operations, as it's the end-to-end process where you get your products from the warehouse to your customer's front door. And now with the advent of fully integrated eCommerce fulfilment houses, you can effectively outsource the parts you aren't specialised in and focus on the business you love.
After months of coming up with a business idea, choosing an eCommerce platform, sourcing, funding and purchasing the stock, it's easy for an e-commerce start-up to hit a roadblock when it comes to fulfilment and logistics. That's where Cloud Fulfilment can help. If you're just setting out in the world of e-commerce, working in partnership with Cloud Fulfilment will ensure your orders are fulfilled seamlessly from the get-go.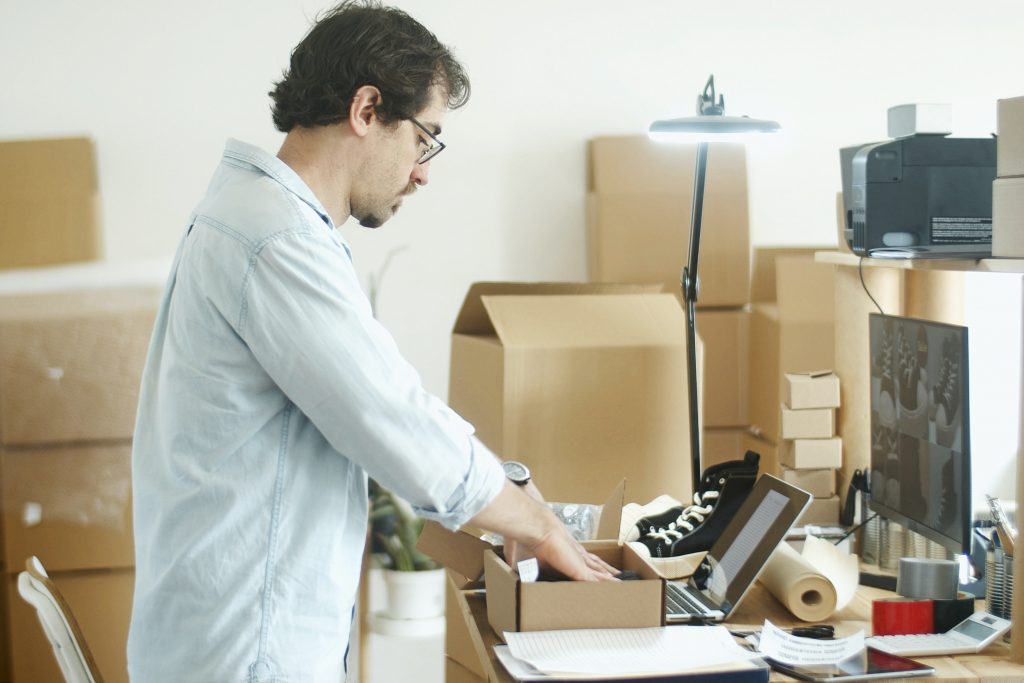 How does it work
Cloud Fulfilment integrates with all major eCommerce platforms, this feature of the WMS gives brands the ability to grow and reach new territories. Connecting to multiple platforms like Amazon, eBay and Shopify at the same time while managing all their inventory, orders and more from one easy-to-use dashboard. To find out more about the eCommerce platforms we integrate with check out our integrations page or contact us to speak with a specialist.
Cloud's Warehouse Management System (WMS) allows you to plug in and go, multi-channel order fulfilment. Once your business has been onboarded our developers will work with you to get your channels hooked up to our API and you can start enjoying accurate and speedy fulfilment, meaning happy customers.
What are the benefits of integrating with a third-party logistics provider?
Third-party logistics companies offer a wide range of shipping and delivery services. They manage everything from your product storage requirements all the way to delivering them to your customers. Due to the seamless end-to-end fulfilment management, there are many benefits to partnering with a 3PL. Listed below are just some of these benefits:
Integration with all major eCommerce platforms
Fast and accurate pick, pack and dispatch
Fully integrated with local and global carriers
Returns management
24/7 access to your orders, stock, goods-in, returns and more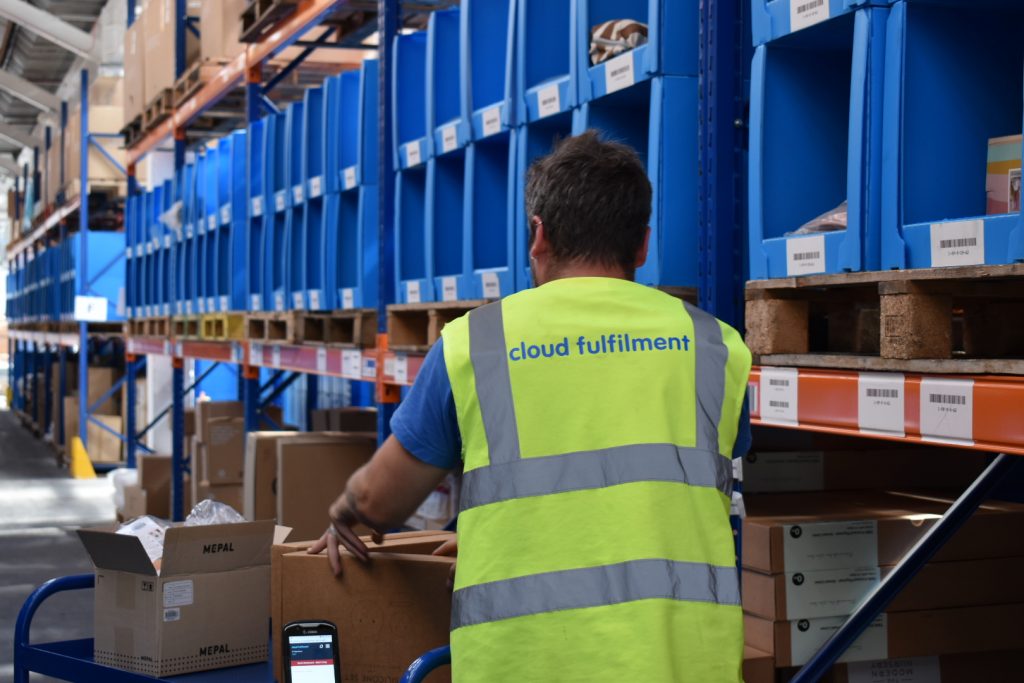 In-house Fulfilment
The conventional way to manage fulfilment in-house is for you, or someone on your in-house team, to manually monitor orders across all your channels, then select cost-effecitve shipping methods for each order. You'll need to print off address labels, pick the stock, work out which box to put it in (you'll probably have to build the box too), add a packing slip and finally despatch the order. This process requires a lot of storage space and manpower, meaning higher overheads and more headaches!
Third-Party Logistics Provider
The alternative to in-house fulfilment is to use a third-party logistics provider like Cloud Fulfilment. Ship all your stock to our professionally managed warehouse and sit back while your orders fulfil themselves. You'll only pay for the space and services you use and you'll have our experienced logistics specialist on hand to answer any questions and provide guidance on growing your reach into new markets.
Warehouse Management System
We have a dedicated WMS, that can manage your inbound and outbound stock. We have the technology to automatically assign the most efficient delivery boxes, packets or postage bags. We have the infrastructure to accurately pick your orders and a dashboard that lets you manage, monitor and direct the whole system – remotely from wherever you are.
You're probably wondering how this all works. It's incredibly simple. We have an API (a piece of code that lets your website talk to our WMS). As soon as an order is placed the API passes on all the order details to our WMS, including delivery address, product description and delivery service level. Our system then takes that information and sets the process of pick, pack and despatch in motion.
You'll receive notifications during the fulfilment process so you have full visibility throughout, giving you the peace of mind that everything is running smoothly. Meanwhile, you can concentrate on the parts of your business that you enjoy the most.
If you'd like to get an idea of 3PL costs, why not try getting a free quote using our e-fulfilment pricing calculator? It's simple and straightforward to use, there are no hidden fees, and it doesn't require any sign-up or registration. Or if you would like to speak to one of our in-house experts contact us today.