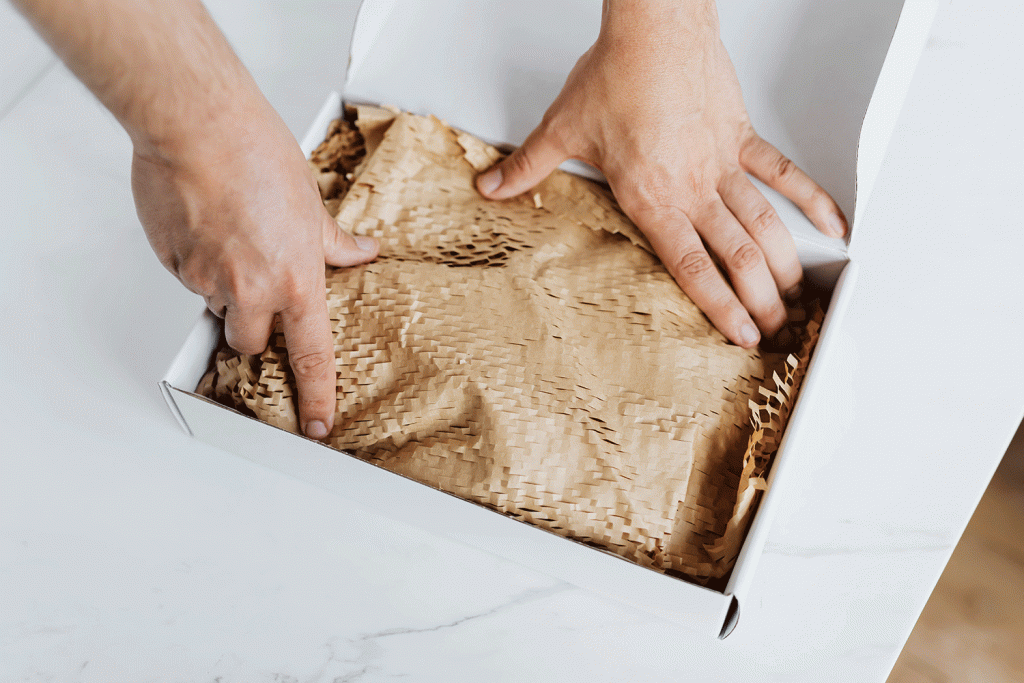 Just how many items will you have on your 'to do' still unfinished at the end of today? You'll probably have at least ten you've not even started. eCommerce business owners should use their list of things to do as the litmus test of when they should start to outsource parts of their daily workload. You've obviously collated those tasks for a reason. You see completing them as an essential step to increasing sales or enhancing your bottom line. With that in mind, here are a few signs that you should be outsourcing, specific daily tasks: the picking, packing and shipping of your online orders:
You physically don't have enough time. You're half an hour away from your deadline to get the days orders out when the courier company or Royal Mail come to collect your parcels and you've not even started picking them. However, if you drop them off at the Post Office you are possibly trying to work out how late you can leave it before taking the parcels in, so you can get as many orders as you can sent off the same day. This approach leads to massive inefficiencies as your focus is on fulfilling orders rather than attracting new ones. Your work schedule is punctuated by picking, packing and shipping and not on new product buying, content, SEO, link building or email marketing. If you are at this point, you need these responsibilities to be taken off of your daily to-do list. Outsource it and free up your time which can give you much greater returns per hour you spend. If you regularly have any marketing or financial tasks left over at the end of the day then use this as a signal you need to outsource some part of your day. Be brutally honest with yourself. Will this change give you more time to grow your business?
If you get customer emails saying you've sent them the wrong products – There can be no greater annoyance for a customer to be sent the wrong products, especially if the purchase was event-related. It should also be a huge frustration for you too. Spending time fixing customer errors is a distraction you just don't need. It's also a cost as you will have to send the correct items and often have to let the customer keep the incorrect one due to returns costs. It's also bad for your reputation which is likely to be manifested in negative online reviews. At Cloud Fulfilment we have a near perfect pick and pack success rate. At a stroke, you can remove the time and cost of handling the effect of inaccurate picking accuracy by outsourcing your fulfilment. Your life will be that bit more stress-free.
Cashflow has become more of a concern – If you have significant amounts of cash in stock and need to improve your sales. Maybe you want to grow your online presence by launching onto new marketplaces and territories. But you don't know where to start or you are hitting logistics roadblocks. Then outsourcing and taking advantage of the channel integration into Amazon and eBay can allow you to rapidly attract significant volumes of sales. You will also be able to plan the logistics with the help and guidance of Cloud Fulfilment specialists. The fixed costs and overheads you have to suffer when owning and running your own warehouse can be frightening. If you lay awake at night worrying about cash flow then it's perhaps a good time to think about outsourcing and moving some of the rent and staff costs off the profit and loss sheet.
You need to grow rapidly, but you just don't have the financial room to manoeuvre – You might be at capacity with your current warehouse or at the cusp between needing to take on more warehouse staff, but you just can't afford it. Outsourcing your eCommerce fulfilment to a company such as Cloud Fulfilment allows you to bridge that gap. You don't have the step changes in costs associated with operating the processes in-house. Instead, you can have costs associated with your sales – without huge fixed costs. If you have that barrier to growth that logically shouldn't exist then you should outsource this area of your business.
You have lost your 'mojo' – We all go through phases of excitement and love for the business. But if you've got a constant 'downer' on picking and packing orders, then you should really consider outsourcing as it will be abundantly clear to your customers.
Your search engine rankings are suffering – These days it takes a great amount of effort to keep on top of the search engines and make sure that the sales keep coming in. Previously you could just buy links and chuck up content. Nowadays you have to earn links, work on your social strategy, plan a great deal of your content strategy and then execute it. If you are losing rankings to your competitors and the sales have been slowly declining – or even come to a grinding halt. It's evidence you've taken the eye off the ball!
If you'd like to get an idea of third-party logistics costs, why not try getting a free quote using our eCommerce fulfilment pricing calculator? It's simple and straightforward to use, it gives you an idea of 3PL costs. But if you want more information and to discuss your quote, speak to one of our in-house experts contact us today.