Creating your first social media campaign as a small business owner may seem like a daunting task. There are so many factors to consider, it's hard to know where to begin.
As a growing business ourselves, we knew that we wanted to produce a simple, engaging social media campaign to get people talking. But with limited budget and resources, we had to get creative and step out of our comfort zone straight away.
The beauty of having a relatively small team is that everyone has an equally important part to play in making the business a success. Pulling your different skills together to create something unique can be great for team-building and an incredibly rewarding experience.
We're here to assure you that your first campaign doesn't have to be exceptionally sophisticated or expensive to be effective. Below are the three main steps we went through when we created our #pickingfails campaign.
Concept creation
Much like any other marketing campaign, the first thing you need to do is clearly define your objectives and audience. Understanding who you're trying to reach and what you can offer them is half of the journey.
In our case, we're an e-commerce fulfilment house working with B2C retailers, so we decided we wanted to identify a pain point of online shopping that would resonate with e-commerce retailers and their customers.
As a small business, you're often pressed for time and you don't necessarily have the reach to survey thousands of SMBs and their customers about their biggest pain points. You can, however, ask your existing customers about their biggest difficulties, put yourself in their shoes and try to identify a theme.
We found that from both a consumer and e-commerce perspective, one of the most annoying aspects of order fulfilment is having the wrong item delivered. This is how we came up with #pickingfails, the backbone of our campaign.
Due to the visual nature of social media, the next natural step was to decide how to depict delivery errors. When you work for an independent company, you can be as creative and colourful as you want to be, which was the direction we chose. We put our heads together about the imagery we needed to create and jotted some ideas down in a shared spreadsheet.
For our #pickingfails campaign, we needed to depict polar opposites in the simplest, funniest way – a skier receiving diving goggles, a bald man unpacking a hairdryer, or a posh lady getting a spiky leather choker out of a box.
Key tip: At this point of the planning process, don't be afraid to note each and every idea that comes to mind, as silly as it may be. Getting the team brainstorming and jumping off each other's ideas can give you some brilliant concepts to work with. Get as many concepts together as possible, so you can narrow it down to three or four winners.
Next comes the more challenging (and hilarious) task of executing your ideas.
Concept execution
If you're creating your first digital marketing campaign, chances are you'll be utilising as many of your own resources as possible to keep costs low. This is why when it came to picking models for our photoshoot, we opted to model for it ourselves.
The closest space we had to a photo studio was the spacious white-walled staff room in our warehouse. We hired a freelance photographer and all we needed to do next was bring our own props. Some of the props came from our own homes. Others made up the most bizarre online shopping basket we've ever placed as a company.
In true DIY spirit, we headed down to our warehouse, did our own make-up for each concept and had our pictures taken. We even got our CEO's personal trainer involved for one of our photos – an on the day improvisation that ended up being one of our winning concepts. The next step was to select the best photos and write the copy.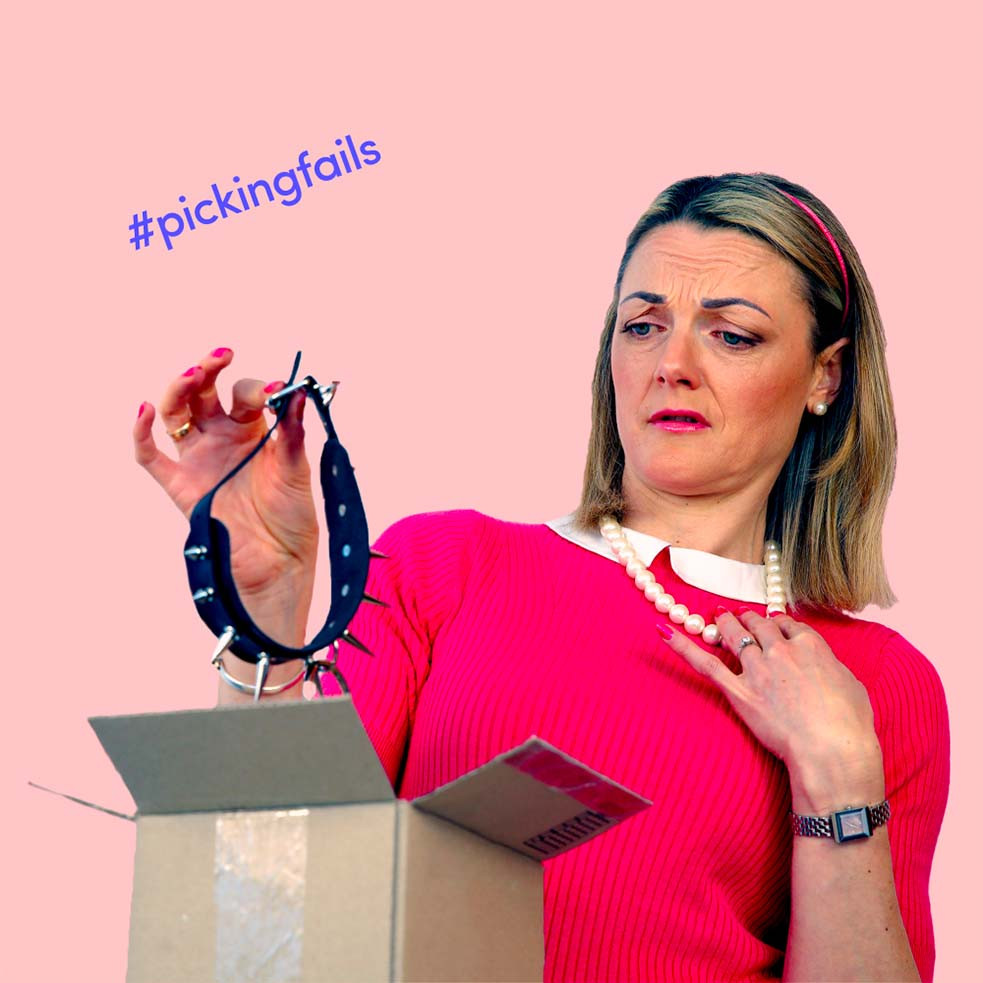 Going live
We asked for the raw files from the photographer so we could edit our own pictures – this saved time and reduced costs. We picked out the images we were intending to use for our social media ads and enhanced them on Photoshop in-house. At this point we let our creativity fully shine through – we added colourful backgrounds, subtle filter effects and hashtags to each image.
Finally, we wrote our own campaign copy. Similarly to our initial brainstorming session, we documented all of our copy ideas in a shared spreadsheet and chose the ones that stood out the most. We kept our messaging as short and to the point as possible and we tailored it slightly for Facebook and LinkedIn.
The rest was a matter of inputting the visual content with the copy into Facebook Ads Manager and LinkedIn Campaign Manager, programming in our target audiences and voila! Our first social media campaign was underway in just under a month from conception.
In conclusion, you don't need an enormous budget or extensive design work to create an effective campaign. Focusing your energy on creativity, resourcefulness and teamwork will help you reap the same rewards. Remember: as a small business owner, you're the one in control and you can make the campaign planning work for you.