What is inventory management?
Inventory management is the process of organising your stock so that you know precisely how much you have for sale at any given time. An effective inventory management system will help you decide how much you need to hold of each item and when, keep track of sales trends, manage seasonal peak demands, and minimise stock shrinkage. Stock control can be tricky to master, especially if you're fulfilling your own orders. On the flip side, creating an efficient inventory management strategy has some serious benefits for your business.
Why is inventory management important?
While stock control is an integral part of running any company, it's even more critical for growing, independent businesses to get it right. With more people than ever shopping online, and ecommerce stores popping up every second, the competition is fierce and it can be difficult to keep up.
The main purpose of inventory management is to save you and your business money by reducing the cost of excess inventory. At the same time, it will help you build customer loyalty by ensuring you're never out of stock. Some companies overstock certain products just in case, which can be a huge waste of money and staff resources. The opposite can also happen – if you're not fully aware of your stock levels, you may think you have more of a product than you actually do, which can lead to disappointing and potentially losing some of your customers.
Think of it this way: stock control is one of the pillar processes of your business. If you nail this from the get go, you'll improve your store's productivity, save money and have more time to focus on growing your company. Let's take a look at some simple inventory management tips that will help you reduce shrinkage no matter what size your business is.
10 Top Tips on inventory management
Check all stock going inwards
The first step to effective inventory management should always be to check what actually gets delivered against what you have ordered from your supplier. It's easy to assume that the numbers match up, but according to our observations, a good 1% to 2% of stock orders are incorrectly packed. If you just assume that you have the correct amounts, you could end up paying for stock you haven't received and being short-stocked when you receive a customer order.

This may sound very time-consuming – however, this process doesn't necessarily need to be manual. For example, Cloud's goods-in process requires all inbound deliveries to be booked in with our warehouse staff, thus any discrepancies can be seen on our platform in the Non Conformance Report (NCR).
Label your products clearly and store them logically
If you stock products in different sizes, make sure that any order form you get through your system makes it absolutely clear which size to pack. If you need to alter your packing slips to make it totally clear, then do so. You may even want to colour-code these slips and match them to a colour label on the individual product packages.

If you have similar products with similar packaging, storing them all together is likely to cause errors during the picking process. Try to keep these items separate and clearly label shelves and storage areas.

With Cloud's barcode-driven picking and packing process, you won't have to worry about your orders getting mixed up. Our system stores barcoded products in barcoded locations so we can quickly and accurately source products for your orders. This automated system eliminates human error and ensures your orders are picked, packed and despatched with over 99% accuracy.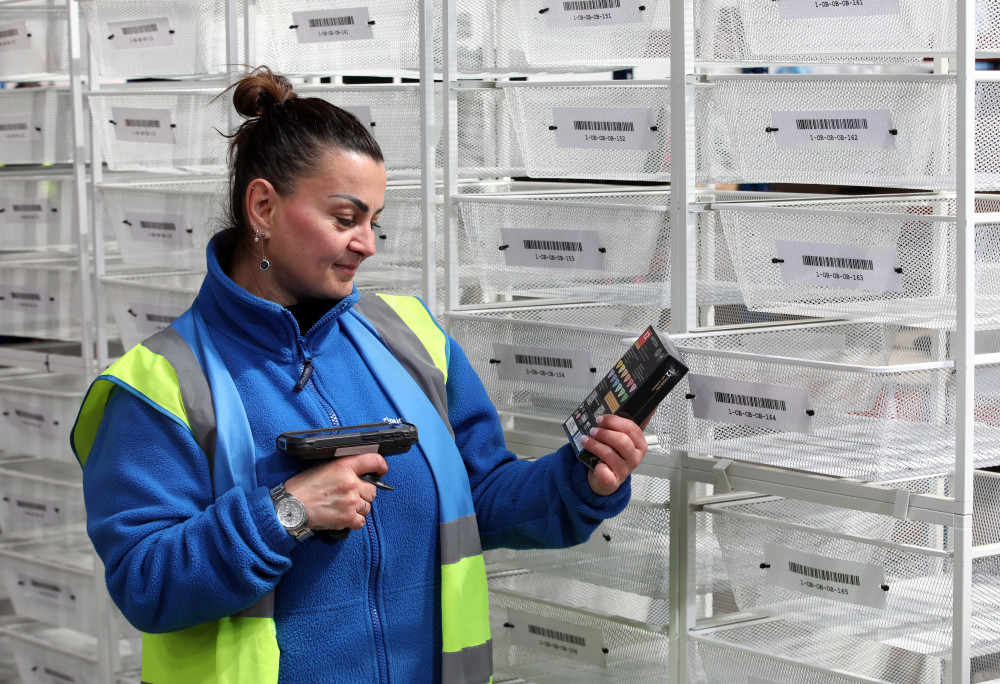 3. Keep track of best before dates
If you offer products with a shelf life, you are liable to hefty fines if you ship out of date products to customers. Create a reminder system for each product line, so you know when an item should be reduced in price. If you set the reminder before this date, it will give you a chance to shift the stock at full price first. It's also important to check best before dates as you pack each order. Often you will have multiple batches in stock, so don't assume all the dates are the same.

Our proprietary Cloud platform effortlessly manages the batches and expiry dates of products. Serial numbers and dates are logged on arrival to our warehouse, ensuring your products are stored and picked based on expiry date. This process minimises waste and means you'll never have short date stock.
4. Manage returns effectively
One of the biggest issues for many retailers, certainly in the fashion and electronics markets, is the correct handling of returns. If you do have to restock an unwanted item, getting it quickly back into stock is essential. If the packaging is damaged, ensure that it is repacked and properly labelled so everything is in order by the time it gets to the customer. And if you have any stock returned because it's defective, make sure you address the issue with your suppliers.

Our returns process is simple and can be followed in real time on our platform. Our warehouse management software allows warehouse operatives to quickly process return when it is received in the warehouse, so it can be dealt with straight away. If a replacement is needed, this is automatically updated by the software in your stock levels, so you don't have to worry about human error. You also have the option of creating a return label in our platform.
5. Don't compound problems
If you send a customer the wrong product, when you send out another make sure you amend the stock levels of the relevant product. It seems obvious to state, but this can be easily overlooked when you're busy. Our warehouse management software generates a stock check each time we are notified of an error – this way, we keep a tight rein on your stock levels.  
6. Prioritise inventory based on sales data
There are two fundamental strategies when it comes to good stock management – the 80/20 rule and the ABC model. In order to start using either of these inventory management systems, you'll need to dive into your sales data. According to the 80/20 rule, 80% of your profits come from 20% of your stock. Therefore, you should prioritise the sale of that 20% of stock that is most profitable. This involves understanding and closely monitoring the complete sales lifecycle of these products, such as how many you sell in a week, month, and quarter and whether seasonal peaks affect your sales rates.

This is where the ABC analysis comes into play – you can use this method to further determine the value of your stock based on a percentage of your revenue. The ABC analysis will help you understand which products you can't run out of, and which products you should buy less of to avoid over-stocking. The ABC approach separates your stock into three categories:

A products drive the most profit and should be the highest priority for your business. These are the items you shouldn't ever run out of – your best-sellers. Normally, these are the products that will drive 80% of your revenue.

B products may not be as valuable as your A items, but they still account for about 15% of your revenue. They could be less expensive, less popular, or even seasonal, so consistent sales are not guaranteed, but you still want to maintain a reasonable (3 month) level of stock for those items.

C products are your least expensive and sought-after products. They're responsible for 5% of your revenue, which means that if not properly identified, you can easily over-stock them. Keep low, but consistent stock of these items to save money and space.
7. Accurate forecasting using FIFO
With the first in, first out (FIFO) stock control method, your oldest stock gets sold first. This is especially useful for storing perishable products, as it minimises spoilage as much as possible.

However, this method isn't exclusively used for perishable products – in fact, it's good practice to do this with all of your items.

Spoilage isn't the only factor that can negatively impact your customer experience. Boxes can get damaged or worn out sitting on shelves for a long time. Packaging design and features age and change over time, too – you don't want to be sending your customers boxes wrapped in Christmas paper in July!

At Cloud Fulfilment, your stock is counted as it comes into the warehouse using serial numbers, expiry dates and barcodes, so we can ensure that your products are sold according to the FIFO method. Which brings us to our next point.
8. Set a minimum stock level
Each supplier will have different lead times for delivery. To avoid being out of stock you will need to establish how long it normally takes to restock and how long it normally takes for that minimum stock level to run out. This calculation can be confusing, because of some lines being in greater demand than others. Hence, you may need to restock the less popular items at the same time to take advantage of the lower transport cost per unit.

Ideally, you should always have a buffer for your minimum stock levels to help you fulfil a certain number of unexpected orders. Cloud's warehouse management system can help you set a minimum stock level for all your stock. When that item goes below the minimum stock level, we will automatically alert you on the platform and by email, so you'll never have to worry about running out.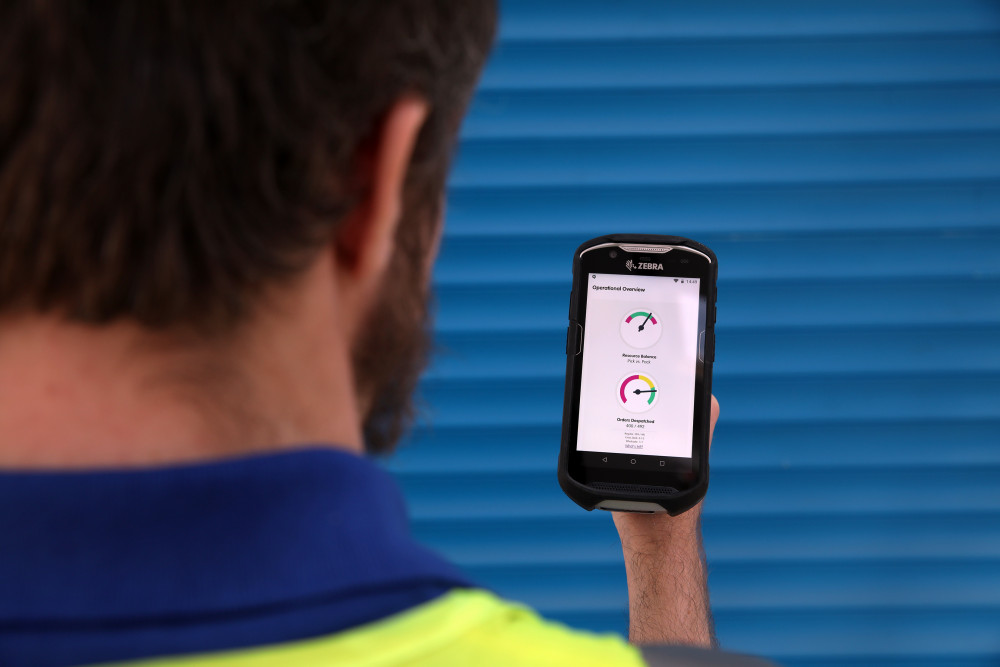 9. Regularly audit your stock
The obvious solution to accurate inventory control is to carry out regular stock checks. If you have made errors, it is better to spot them before you take a customer's order. Even if you don't have time to check your entire stock frequently, checking and reviewing the stock levels of a sample of products using ABC analysis to focus on the fastest moving items on a regular basis will pay dividends.

Just like any other process, auditing your stock is easiest and most accurate when done in regular intervals of time. This way you can ensure that you haven't missed anything and that all your barcodes and SKUs are working properly.

Regular stock audits can be very time-consuming if fulfilling orders yourself, as unfortunately there is no shortcut around them. However, Cloud's fully-automated order management system triggers continuous stock checks to keep the stock levels correct, making it easy to conduct regular inventory checks with no extra effort.
10. Consider and automated solution
The best way to eliminate human error is to automate your inventory process as much as possible. When you partner with Cloud, you will benefit from using our proprietary warehouse management system. Our computer-operated order management system will enable you to check the progress of any order in real time, receive regular stock movement reports, and even integrate your e-commerce platform, so you can keep it all in one place and never miss an update.
There are often many small changes you can make to your inventory management, picking, packing and shipping processes that can have significant impacts on the efficiency and productivity of your business. Take a step back, analyse your order and fulfilment processes and establish if anything can be improved to minimise fulfilment errors.
Doing so can have a noticeably positive effect on your bottom line and allow you to grow faster.
If you'd like to talk to us about outsourcing your inventory management and order fulfilment, please get in touch – we'd be happy to discuss your requirements. Alternatively, feel free to get an order fulfilment estimate yourself using our fulfilment cost calculator.